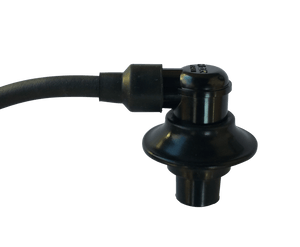 Is your new 2017 Honda EU2000i running rough?

Hard starting or dies under load?

A defective spark plug cap may be the cause as good connection with the spark plug is not being made. This cap affects gasoline & propane operation, but may manifest itself more on alternative fuels. Affected serial numbers are listed in the video with easy fix instructions. The "quick fix" in the video IS TEMPORARY. You will not have any issues down the road if you replace this part, but they will reappear if the part is not replaced.
Affected Serial # range EACT-1623182 thru EACT-1845559
The Honda part # is 30700-Z39-C91.