Select Your Thermostat
Click or tap a thermostat from this list below.
Step 1 / 2
Select Options
Step 2 / 2
Select Your Color Preference
Share with us your current thermostat model listed in your owner's manual, on the back of the thermostat, or the mounting plate. Note that the * character in this list means any character is a match.
Whoa Partner!
Are you sure you want to pay extra on Amazon?
With extra fees, final check out price could be $30 more! Buying from Hutch = hassle-free returns, real live customer service, full warranty and best possible price! We love you—Let us know how we can help!
Contact Us for Options
You indicated that your existing thermostat model wasn't listed, but it may still compatibile! Contact us by phone or email and we can help find the best option for your model.
Phone: 435-494-1975
Email: info@hutchmountain.com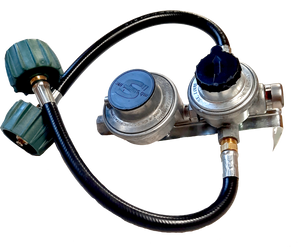 MB Sturgis Auto Changeover Regulator With Propane Pig Tails
MB Sturgis Auto Changeover Regulator With Propane Pig Tails